A masterclass well-rounded performance from Bishops at a wet and rainy Piley Rees saw them thoroughly outplay Paul Roos to record a 36-13 victory, (halftime: Bishops 13-8 Paul Roos) in the second Supa Quick Premier Interschools match of the season, on Saturday 15 May.
One first half and three second half tries from Bishops allowed them to secure their first win against Paul Roos since their 33-23 win back in 2010 breaking a five-match Maroon Machine winning streak. 2013 the sides drew 22-all, and prior to the draw, it was Paul Roos who dominated this fixture.
Bishops' clinical play at the breakdown and set pieces allowed their backs to run with ease. Despite the wet conditions, the home side made better use of their opportunities allowing them to score four brilliantly thought-out tries. Supa Quick Man of the Match Imad Khan kicked two conversions and four penalties taking his personal tally for this historic Bishops victory to 16 points.
Matters were pretty evenly poised in the opening 15 minutes of the game with Bishops getting the first points via the boot of scrumhalf Khan but his penalty conversion was cancelled out almost immediately when Paul Roos' Christoff de Bruyn succeeded with a penalty attempt, 3-3.
Two telling moments led to Bishops scoring the opening try of the match when inside centre Bruce Sherwood powered his way across the try line despite a tackle attempt by Paul Roos' flyhalf de Bruyn. The Bishops forward pack outmuscled the Maroon Machine at two consecutive scrums that allowed Sherwood to dot down under the upright, Khan made no mistake adding the extras, 10-3.
In contrasting moments minutes before the end of the first half, Bishops overturned the ball on their own try line when they won the scrum feed but it was the subsequent clearance kick from Sherwood that was charged down by Paul Roos' number eight Tristan van Dyk, who pounced on the ball reducing Bishops lead to just two points, de Bruyn missed the conversion attempt, 10-8.
It was, however, the home side who had the final say in the opening stanza, Khan calmly slotted his second penalty as the rain began to bucket down. Bishops headed into the changing rooms with a slender five-point lead, 13-8.
Bishops head coach, Wesley Chetty must have had an inspirational halftime chat because it was the home side who drew first blood in the second half courtesy of well-placed crosskick from flyhalf Johnny Roche for replacement back Rupert Holmes, who gathered the ball to score in the corner, Khan missing the conversion attempt, 21-8.
A period of Paul Roos fight back seemed to be gaining momentum as the visitors advanced deep into Bishops' territory, with flyhalf de Bruyn setting his forward up as they got over the advantage line but it was again the brave defensive effort from the Bishops forwards that led to a crucial turnover metres from their own goal line.
The attacking prowess of the Bishops' backline coupled with the clinical defence of their forwards enabled the home side to effect critical turnovers at crucial moments in the match. A delayed pass from Roche resulted in Suleiman Hartzenberg joining his centre partner on the scoring sheet as he ghosted the Paul Roos defence en route to scoring Bishops' third try. Khan missed the conversion, but the scrumhalf would redeem himself moments later when he slotted a penalty conversion, 29-8.
A late consolation unconverted try from hooker Tristan van Dyk, five minutes from the final whistle, reduced the home side's lead but it was too little too late following a 61st minute try from Bishops number eight Nicholas Steinhagen, that took the final score to 36-13.
Scorers:
For Bishops 36
Tries: Bruce Sherwood, Rupert Holmes, Suleiman Hartzenberg, Nicholas Steinhagen
Cons: Imad Khan (2)
Pens: Khan (4)
For Paul Roos 13
Tries: Tristan van Dyk, Torybyn Visser
Pen: Christoff de Bruyn
Supaquick Man of the Match: Imad Khan
Teams:
Bishops: 15 Fiekie Petersen, 14 Alex Myeki, 13 Suleiman Hartzenberg, 12 Bruce Sherwood, 11 Jack Pace, 10 Johnny Roche, 9 Imad Khan, 8 Nicholas Steinhagen, 7 Jordan Dare, 6 Nassar de Kock, 5 Ali Bruce, 4 Keenan Mills, 3 Chris Pittaway, 2 Josh Michau, 1 Josh Mansfield
Replacements: 16 Sam Aitken, 17 Luca Broggian, 18 Sean Craig, 19 Shariq Davids, 20 Ronan Dutton, 21 Rupert Holmes, 22 Jermaine Lwande, 23 Abel Mokwena
Coach: Wesley Chetty
Paul Roos: 15 Jared Africa, 14 Leigh Braaf, 13 Matthew van Schalkwyk, 12 Lonwado Mfikili, 11 Justin Levine, 10 Christoff de Bruyn, 9 Janneman Slabbert, 8 Tristan van Dyk, 7 Herman Lourens, 6 Liam Calitz, 5 Rayner van Driel, 4 Daniel Marais, 3 Jason Johnson, 2 Torybyn Visser, 1 Cameron Miell
Replacements: 16 Wilbur Loubser, 17 Zion Smuts, 18 Daniel Cairns, 19 Corbin Benjamin, 20 Gabriel Templeton, 21 Devon Milne, 22 Wener de Kock, 23 Reuben Noble
Coach: Jacques Hanekom.
Reported by Lyndon Julius
ENDS
Media release issued by Terras Communications on behalf of Premier Interschools.
For press assistance contact Lauren Terras on +27 82 785 2644 or e-mail lauren@terrascomms.com . For further information on Terras Communications visit www.terrascomms.com
FOR TOURNAMENT INFORMATION PLEASE CONTACT:
Robert Blair, Operations Manager Premier Interschools Pty Ltd.
Telephone: +27 (0)79 588 3703
Email: robbie@premierinterschools.co.za
About Premier Interschools
Premier Interschools is a series of 12 matches, which feature the highest profile and most traditional interschool rugby rivalries from South Africa's top rugby schools, which are broadcast live on SuperSport from May to August.
Schoolboy rugby has served as one of the cornerstones of domestic rugby dating back more than a century, and true to its slogan "Honouring Heritage. Playing for the Future", Premier Interschools is about history, heritage and tradition. The series, now in its seventh year, is expected to grow even stronger.
The Premier Interschools stories are further captured in 12 Preview Magazine Shows, which preview all the games and provide historical overviews of these traditional schools and highlight other academic, cultural and sporting achievements.
Follow Interschools on:                                                                                                                
Facebook:  www.facebook.com/Premierinterschools
Twitter: @PremierSchools
Instagram: PremierInterschools
Youtube: https://www.youtube.com/channel/UCsqduHOxR2odBM7O-uyBGSg
Title Sponsor
Super Quick: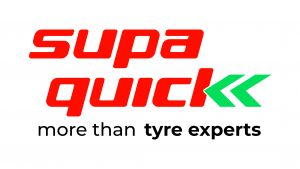 As industry leaders in expert fitment service, at Supa Quick we promise to do the job right the first time, every time. Our experts undertake to always offer the best possible recommendations. Supa Quick's fitment experts strive to understand exactly what you require and thereafter provide you with the optimum solution along with sound and honest advice.
Supa Quick has over 260 tyre dealers nationwide, employing 4 000 fitment experts. Whatever you're looking for, from original equipment to high-performance, we have the solution.
Associate Sponsors
OUTsurance: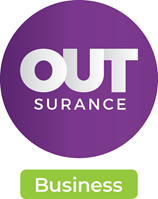 Whether you're looking for a personal or commercial insurance solution, OUTsurance has the customised cover that could save you money every month. Depending on the complexity of your needs, you could also enjoy ongoing personalised service from a dedicated OUTsurance Broker. Isn't it about time you got something out?
OUTsurance is a licensed insurer and FSP. Ts and Cs apply.
Gilbert:
Since the inception of Rugby in 1823, Gilbert has been making the finest rugby-balls in the world. Throughout the centuries, Gilbert has been trusted by the rugby family worldwide to produce quality products specifically designed to enhance the enjoyment of the game, for all that use them.
Whilst we remain the ball of choice for virtually every international team and tournament worldwide, our range of other products has evolved to cater for every requirement. Our new range for 2016 season includes rugby balls of the quality you have come to expect from us, some in radically new designs.
Gilbert South Africa is the trusted sponsor of all SA Rugby and SANZAAR tournaments, as well as the official Partner of the Springboks.