2021 PREVIEW
Anticipation is at an all-time high as school rugby is set to return in May 2021. Following the cancellation of the 2020 season, Premier Interschools is excited to broadcast some of South Africa's exhilarating high school derbies. As was the case in the past, 12 matches will be featured from 8 May until 4 September. This means, the 2021 season will feature 15 different schools.
Three new teams will feature in the 2021 edition, Premier Interschools is happy to welcome back Pretoria Boys High School after a seven-year absence. Outeniqua High will also be part of this year's Premier Interschools after missing out back in 2019 while returning Wynberg Boys High will be showcasing their amazing talent when they face old foe Grey High School.
The planned fixtures for the year are as follows:
Paarl Boys High vs Grey College – 08/05/2021: @Paarl Boys
Grey College are on the road as they are set to face Boishaai at home, in the first edition of Premier Interschools 2021. The boys from Bloem have been the most consistently number one ranked team in the country and will be hoping to continue their fine form. The mighty Grey will be looking to continue their domination in this fixture with Grey winning five of the last ten encounters while Boishaai have been on the winning side on four occasions with one result ending in a draw. The bulk of the 2019 Boishaai squad are no longer there having graduated from high school and with only two matches in 2020, the current squad are pretty much novices in the first team environment.
Bishops vs Paul Roos – 15/05/2021: @Bishops
This Cape Town derby did not feature on the Premier Interschools broadcast fixture list. Despite having won the Sanix Tournament in Japan in 2019 Paul Roos travel to Bishops on the back of three home defeats, this makes the Stellenbosch side a very dangerous team to face. Bishops' star-studded side will be firing on all cylinders having showcased what an exciting brand of rugby can be expected from the Bishop boys following their solo game as a new squad at Newlands against Paarl Gim. Despite having lost the core of their 2020 team, the rumour mill has that they might be the surprise package in the Western Cape for the 2021 season.
Grey PE vs Wynberg Boys High – 22/05/2021 @Grey PE
Wynberg will travel to the Eastern Cape in late May to face Grey PE, dominant force in the area. The home side has had the better of their Cape Town rivals by winning six of the last 10 encounters, and one match ending in a stalemate. Wynberg's last win against Grey PE was in 2018 having experienced a victory back in 2013, prior to the 2018 win. History is on the side of the home team, but Wynberg is known for their tenacity and will be a tough nut to crack.
Grey College vs Oakdale – 29/05/2021 @Grey College
This is a new fixture on the books and what an exciting encounter this could prove to be. The "bulls" from Oakdale is always a tough team and the 2021 version will be one of the toughest around. Having built the team around a very strong u/16 group from 2019, Grey College can expect a hard and uncompromising Oakdale opposition. The big question ahead of this encounter will Oakdale be able to keep up with the pace of one of South Africa's most dominating high school sides, compounding matters for the visitors will be the fact they have not played Grey College on a regular basis and never in Bloemfontein. Will Oakdale be able to handle the pressure of Grey College's home ground advantage of fortress Jock Meiring.
Paul Roos vs Paarl Boys High – 05/06/2021 @Paul Roos
Boishaai travel to their Cape Winelands neighbours, Paul Roos in our fifth broadcast feature. This match is always proving to be a highlight of the season with both teams wanting to play an expansive brand of rugby with no inch is given. The Paul Roos side are on the wrong side of history in this derby for the last 10 encounters, having only been on the winning side three times, but the Stellenbosch side will be hoping for a repeat of the 2018 drubbing at the very Markotter grounds. Expectation is high following a massive investment into their infrastructure, Paul Roos now boasts with one of the most modern and advanced training facilities in the country. This coupled with a traditionally strong and excellent coaching structure, they will be hoping to become a dominating force in high school rugby again.
Paul Roos vs Grey High School – 12/06/2021 @Paul Roos
The sixth game for the season is again in Stellenbosch when the Maroon Machine welcome Grey PE in their annual interschools fixture. Having last won in 2017, Grey High will be looking for a win at Markotter to catch up on the lead Paul Roos has. The visiting side has been on the winning side four times in the last 10 years with Paul Roos dominating this fixture with six wins. The Maroon Machine at home is a different side to contend with and Grey PE will have to be at their very best to secure a victory. A close fought cracker of a game can be expected.
Monument High School vs Grey College – 19/06/2021 @Monument
For the first time on Premier Interschools we feature the mighty Grey College up against Monument High as the Bloemfontein side travel to Krugersdorp. Most if not all of their previous encounters, in the modern era, have been on neutral territory during rugby festivals and tournaments, but this will be the first time Grey College visit Monnas. Monument is known to be hard and direct and under Tjaart vd Walt and Wynand Moolman, the team will once again be highly competitive in this, their centenary celebration year. The Krugersdorp outfit had some previous success against the Bloem juggernauts and will hope to make their 100th year a special one.
Paarl Gimnasium vs Outeniqua High School – 26/06/2021 @Paarl Gim
In our 8th feature, the Kwaggas from Outeniqua in George travels down to the beautiful town of Paarl to face some tough opposition. Paarl Gim have been a perennial top 3 rugby school for many years. The visitors are up against a tough Gimmies side that not only loves running rugby but also grinding it out among their forward pack. Following the cancellation of last season, the class of 2020 were not able to showcase what they could have achieved. The 2020 Paarl Gim squad could have been a strong contender to knock Grey College off their number one perch, the Paarl outfit will have to rebuild and regroup if they want to challenge for the top spot in 2021. Outeniqua themselves will have a very good crop of U16 from the 2019 season to help lay a solid foundation in terms depth in their squad and can be expected to be up there in the top 5 high school rugby sides of 2021.
Maritzburg College vs Afrikaans Hoër Seunskool – 31/07/2021 @Maritzburg College
After the June school holiday break, the focus moves up to KwaZulu Natal with a big match expected between Maritzburg College and Affies. This rivalry started in 1996 and they met twice in 2011. This will be the 25th time that these schools meet for an action-packed interschools edition. Affies thoroughly dominate this fixture with 21 victories versus three Maritzburg wins. For many years, Maritzburg College's rugby has been characterised by the rugged qualities and outstanding support work of its forwards, the hard-hitting tackles and explosive running of its backs. Most notable, however, is the fierce determination and spirit typifying College teams and imbuing them with an unshakeable will to win. Affies is famed and regarded as one of the best rugby schools in South Africa. It has delivered many Springbok players in the past and continues to supply loads of talent in the SA Schools and SA Academy sides. This will be a match of strength versus spirit, an exciting prospect for any schoolboy rugby enthusiasts.
Paarl Boys High vs Paarl Gimnasium– 14/08/2021 @Faure Street Stadium, Paarl
Dubbed as one of, if not, the biggest high school rugby matches in the history of South African schoolboy rugby. In the 10th match of the season the great rivalry of the Paarl teams will feature – Paarl Boys High up against Paarl Gimnasium. The Galpille against the Bloedworse, South vs North. A whole town divided for one week into two definitive camps. You are either Blue and White or Gold, Maroon and Green. The passion that goes with this rugby derby is unbelievable and for more than 100 years the matches have been so closely fought that the average winning margin is just 4 points. This is truly one of the few matches that is unpredictable, and both sides will give it their all for 70 minutes. When the final whistle blows, there will be two sides that left it all on the field. One side will be in ecstasy following a victory while another will be devastated at being on the losing side on the scoreboard. The unusual events of 2020 had this fixture not being played last year for only the second time in a 105-year history. Let us hope 2021 will do this great and historic fixture the justice it so rightfully deserves.
Affies vs Pretoria Boys High– 21/08/2021: @Affies
After an absence of 7 years, Premier Interschools again showcases the great Pretoria derby as their second last match of the season. Affies turned 100 years old last year and this match could not be played. This year it could prove to be one of the great derbies matches for the season. A rivalry that dates back nearly a century (98 years), one of the great interschools events on the South African schoolboy rugby calendar takes place with Affies hosting Pretoria Boys. The two teams first encounter was back in 1923 following Affies' formation in 1920 from the original Pretoria Boys High. They played each other three times in that first year with the first match seen as the "official" interschools game which Boys High won. The last 10 years Affies had the better of Pretoria Boys winning nine of the matches, but in 2019 the Pretoria Boys pulled a rabbit out of a hat heading into the fixture as the underdogs, won the game. Boys High will be hoping to repeat that while Affies will be looking for a good way to celebrates their 101st year.
Bishops vs Rondebosch – 04/09/2021: @Bishops
The final match of the season is one of the oldest rivalries around, in a Southern Suburb Cape Town derby Rondebosch lock horns with Bishops at Bishops' Piley Rees grounds. Arguably one of the most beautiful school grounds in the country with Table Mountain as backdrop, the Piley has become an iconic ground for some great encounters. Bosch would love to repeat their final game of 2019 when they beat Bishops on the very same field. The 2019 season was also a milestone for Bishops when they racked up their 101st win against Rondebosch in the first of the two encounters of the season. Rondebosch will be hoping to close the number of games won between these two sides, they have been outright dominated in this fixture, only managing 77 wins against that of Bishops' 101.
Reported by Rudolph Pollard
Media release issued by Terras Communications on behalf of Premier Interschools.
For press assistance contact Lauren Terras on +27 82 785 2644 or e-mail lauren@terrascomms.com . For further information on Terras Communications visit www.terrascomms.com
FOR TOURNAMENT INFORMATION PLEASE CONTACT:
Robert Blair, Operations Manager Premier Interschools Pty Ltd.
Telephone: +27 (0)79 588 3703
Email: robbie@premierinterschools.co.za
About Premier Interschools
Premier Interschools is a series of 12 matches, which feature the highest profile and most traditional interschool rugby rivalries from South Africa's top rugby schools, which are broadcast live on SuperSport from April to August.
Schoolboy rugby has served as one of the cornerstones of domestic rugby dating back more than a century, and true to its slogan "Honouring Heritage. Playing for the Future", Premier Interschools is about history, heritage and tradition. The series, now in its seventh year, is expected to grow even stronger.
The Premier Interschools stories are further captured in 12 Preview Magazine Shows, which preview all the games and provide historical overviews of these traditional schools and highlight other academic, cultural and sporting achievements.
Follow Interschools on:
Facebook: www.facebook.com/Premierinterschools
Twitter: @PremierSchools
Instagram: PremierInterschools
Youtube: https://www.youtube.com/channel/UCsqduHOxR2odBM7O-uyBGSg
Title Sponsor
Super Quick:
As industry leaders in expert fitment service, at Supa Quick we promise to do the job right the first time, every time. Our experts undertake to always offer the best possible recommendations. Supa Quick's fitment experts strive to understand exactly what you require and thereafter provide you with the optimum solution along with sound and honest advice.
Supa Quick has over 260 tyre dealers nationwide, employing 4 000 fitment experts. Whatever you're looking for, from original equipment to high-performance, we have the solution.
Associate Sponsors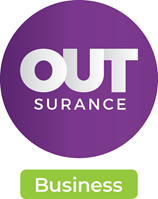 OUTsurance:
We achieve industry topping levels of service and offer a host of free benefits. We offer insurance that will fit your budget.
OUTsurance pioneered the concept of money back for remaining claim-free! Since then we've paid out over R3 billion in cash OUTbonuses and saved consumers hundreds of millions of rands in premiums. Today OUTsurance is renowned for its innovative value-for-money products, world-class service and paying over R1m per day in OUTbonuses on average. Our journey of innovation continues.
Gilbert:
Since the inception of Rugby in 1823, Gilbert has been making the finest rugby-balls in the world. Throughout the centuries, Gilbert has been trusted by the rugby family worldwide to produce quality products specifically designed to enhance the enjoyment of the game, for all that use them.
Whilst we remain the ball of choice for virtually every international team and tournament worldwide, our range of other products has evolved to cater for every requirement. Our new range for 2016 season includes rugby balls of the quality you have come to expect from us, some in radically new designs.
Gilbert South Africa is the trusted sponsor of all SA Rugby and SANZAAR tournaments, as well as the official Partner of the Springboks.