PREMIER INTERSCHOOL'S DERBY TEAM ANNOUNCEMENT: Hoër Landbouskool Oakdale vs Outeniqua High
Premier Interschools is a series of 12 matches, which feature the highest profile and most traditional interschool rugby rivalries, from South Africa's top rugby schools which are broadcast live on SuperSport from March to August.
Hoër Landbouskool Oakdale will take on Outeniqua on their home turf on Saturday, 26 May at 12h15. The match will be televised live on SuperSport Ten from 12h10.
To view the YouTube Link to magazine show featuring JT Jackson, CJ Stander, Warrick Gelant and Manie Libbok click here  https://www.youtube.com/watch?v=BzNVApyHen0&feature=youtu.be
| | | | | | |
| --- | --- | --- | --- | --- | --- |
|  Schedule Date | Series | Episode | Schedule Time | Channel | Status |
| 25-May-2018 | Premier Interschools Preview | Oakdale Landbou vs Outeniqua | 17:45 | SS8 | Repeat |
| 26-May-2018 | Premier Interschools Preview | Oakdale Landbou vs Outeniqua | 06:45 | SS8 | Repeat |
| 26-May-2018 | Premier Interschools Preview | Oakdale Landbou vs Outeniqua | 11:50 | SS10 | Repeat |
| 26-May-2018 | Premier Interschools Build-up | Oakdale Landbou vs Outeniqua | 12:05 | SS10 | Premier |
| 26-May-2018 | Premier Interschools Rugby | Oakdale Landbou vs Outeniqua | 12:10 | SS10 | Live |
| 27-May-2018 | Premier Interschools Build-up | Oakdale Landbou vs Outeniqua | 00:00 | CSN | Repeat |
| 27-May-2018 | Premier Interschools Rugby | Oakdale Landbou vs Outeniqua | 00:05 | CSN | Repeat |
| 27-May-2018 | Premier Interschools Build-up | Oakdale Landbou vs Outeniqua | 08:30 | CSN | Repeat |
| 27-May-2018 | Premier Interschools Rugby | Oakdale Landbou vs Outeniqua | 08:35 | CSN | Repeat |
Follow Interschools on:
Facebook: www.facebook.com/Premierinterschools
Twitter: @PremierSchools
MATCH DETAILS
Derby Date: 26 May 2018
Kick Off: 12h15
Hosting School: Oakdale
Broadcast: SuperSport 10
Team Lists: below
| | |
| --- | --- |
| OAKDALE: |   |
| Magnus Muller | 1 |
| Keano Hendricks | 2 |
| Pieter Maritz | 3 |
| Pierré-Raymond Uys | 4 |
| Hannes Gous (C) | 5 |
| Jaco Bruwer | 6 |
| Henco Beukes | 7 |
| Le Roux Pepler | 8 |
| Derick Jooste | 9 |
| Jan Daniël Strydom | 10 |
| Joaquin Taute | 11 |
| Etienne Steyn | 12 |
| Janco Klinck | 13 |
| Trevino Gordon | 14 |
| Clyde Lewis | 15 |
| Karel Kleynhans | 16 |
| Neil Francis | 17 |
| Josh Lawson | 18 |
| Hendrik Victor | 19 |
| Zach Stander | 20 |
| Simon le Roux | 21 |
| Franco Blignaut | 22 |
| Creflo Witbooi | 23 |
| Vernon Paulo | 24 |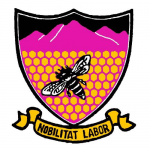 | | |
| --- | --- |
| OUTENIQUA: |   |
| Jaco Gerber | 1 |
| Eldon Lotz | 2 |
| Brian Williams | 3 |
| Andre Pretorius | 4 |
| Pieter Ferreira | 5 |
| Braam van Huysteen | 6 |
| Leon Volschenk | 7 |
| Bennet Nortje | 8 |
| Abre Minnie | 9 |
| Zinedine Robinson | 10 |
| Ridge Gaffley | 11 |
| Aylan Scabort (C) | 12 |
| Darren Fortuin | 13 |
| Herchelle Otto | 14 |
| Matthew Thorne | 15 |
| Chad Coetzee | 16 |
| Jonathan Joseph | 17 |
| Corne Struwig | 18 |
| Ruan Barnard | 19 |
| Sergio Stalmeester | 20 |
| Gerhard Akerman | 21 |
| Auburn Bezuidenhout | 22 |
| Armand Kritzinger | 23 |